Traveling may mean to you the other way, for me traveling means many things. It helped me to get out of the introvert phase first of all. I was so introvert type of a person. When I was a kid, I prefer to play indoor games, read books and other activities which can only be done inside my home or room. What changed me is a great question basically. I remember when I was on my trip to spend my winter holidays in Morocco, that very experience changed my perspective about the outer world. It was an amazing experience for us. For my husband, it might have brought some different experiences and for him might be traveling mean something different from what I believe. The same is for general travelers. I would love to listen by my readers, the question is, what traveling means to you? Let me tell you my view about traveling.
What people generally think of traveling:
I inquired from many of the travelers who accompanied us in a group of travelers and on the destinations I visited yet that what they think of traveling. All of them had some common and some unique meanings for traveling. Some of them were there with family having for fun. When in Italy, were there for exploring the beauties and especially discovering the historical details of the place.
A Belgian traveler in Marrakech
One of the travelers from Belgium, with us in Marrakech was to explore the uniqueness of the Arab-African cultures, how they live. It was a time when recently the incident of the beheading of two Spanish travelers happened and he listened to one of his British friend about the ISIS and terrorism-related things in Marrakech. He said that he finds fun in exploring the terrorized areas, I didn't find any terror here. Marrakech gave me a feel like home. He was with us in Marrakech, further, he had to move to the Atlas mountains for adventures and we took the way to Casablanca and then to Tangier and Agadir.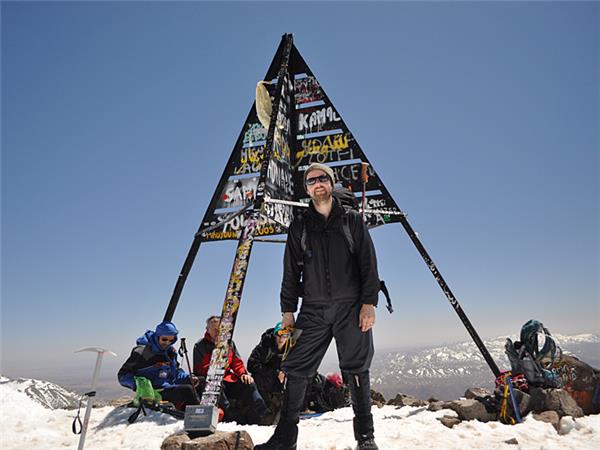 New Experiences gave me a colorful life
It was important to know that I was having a dull life having nothing but just go to the office and home for taking care of our kids and the day passed. This pattern of life was defined by default and I didn't try to change it, my husband was also having a very boring life. We together decided to get out into the exploration of the places we never went to. We saved some money and started our tripping program from Philippine, that was the only cheap option for us, but would you believe, that was an amazing experience of our life. We had availed every sooth on the wonderful destination like the Philippines. The heavenly beaches in the Philippines grabbed and brought us to Morocco to find the pleasures of the seasides there. Then that became normal, traveling fill the colors in our life. Now I see every destination of the earth colorful and full of joys.
We share Lifelong Memories Now
What an amazing moment that is when we sit down with our children to recall the memories of our previous traveling adventures. Our children don't miss any moment to capture during any trip. Last time in Spain, Andrew, my younger boy took the pictures of every little moment there during the events. He uses Instagram and has saved all the memories. Now see, he has a very different meaning of traveling. He travels to take the pictures for his Instagram. People who follow him there are interested to see what he is doing, where he is and what interesting he is bringing to them. When we sit down with the cups of hot coffee in winters, looking into the old memories seems so funny. For my other kids, traveling is about new toys, new slides, swings, seesaw and much more. They are interested in foods too.
Some important lessons for difficult times
For travelers, it is a common experience to be prepared for unexpected situations in their lives. It was our visit to Shimla, India. We were trapped and robbed at some point there in hillstation. We were not aware of the reputation of the place before and experienced for the first time. That was so shocking and a trip full of stress. At some time, we settled down and my husband managed the tensed situation. Thanks to Jesus that our passports, Visa and tickets were safe and we could be able to go back home at least. My husband arranged some more cash from his international account. We enjoyed in Shimla and the other parts of India also. New Dehli was beautiful with so many charms.
Concluding on the note that it would be so fun to listen your side. Write me about what traveling is for you, what your experiences and exposures about the different situations. Good luck with your future journeys.