When it comes to choosing wedding dresses, brides like to be picky about colors and styles. It's wise to explore a variety of bridal outfits before you select the final ones. Whether it's a summer wedding or a winter one, you got to have the outfits that let you shine. It's not about the designer lehenga or saree but how you style it.
The actress Yami Gautam left the Internet spellbound with her wedding outfits. She wore a red saree and a dupatta to cover her head. Let's admit it was refreshing to see someone styling it up so elegantly yet rooted in her sense of style. Another bride whose wedding outfit took us by surprise is Dia Mirza. Her red saree won over lehengas and wedding dresses. It was simple yet elegant.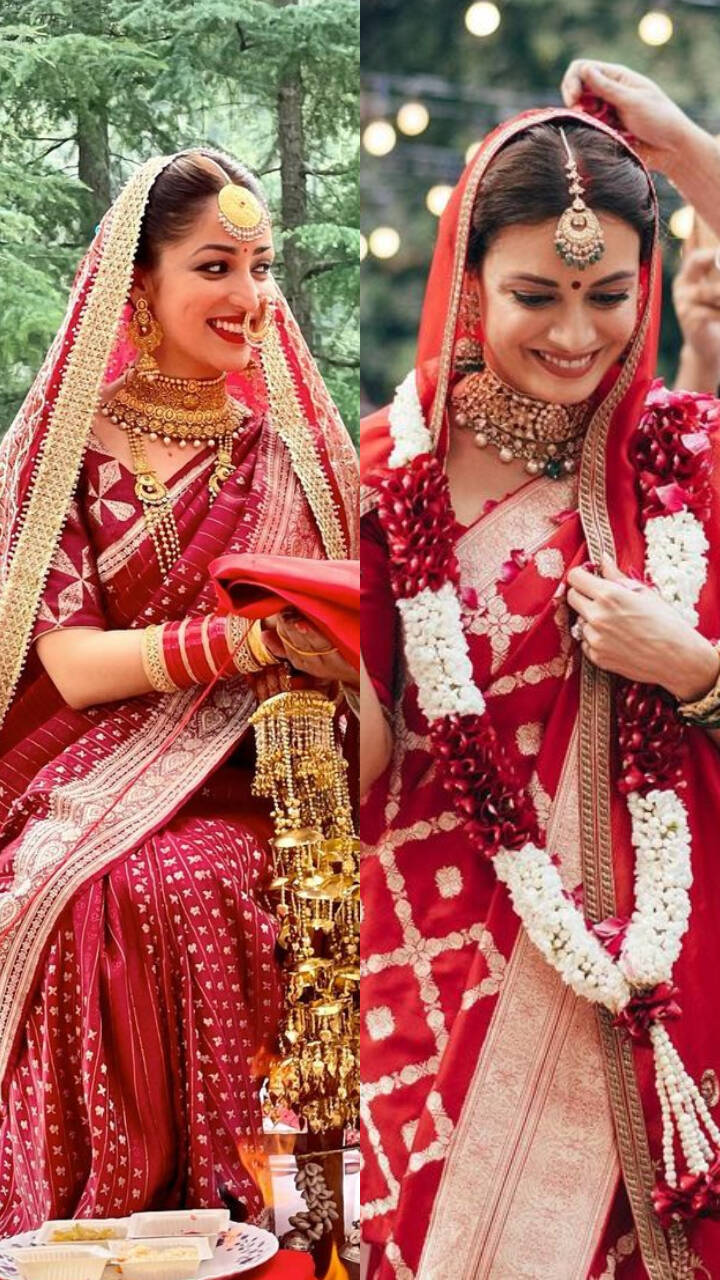 Talking about the bridal wedding dresses, they don't need to be just sarees and lehengas. If you've been to a Christian wedding, you would see a charming white dress drawing attention. Well, there's a lot to explore in bridal wedding dresses. From wearing lace dresses to donning satin looks, you've got plenty of styles.
Now let's talk about things that make bridal outfits unique. A wedding dress doesn't have to be necessarily from a designer collection. All thanks to Yami Gautam for introducing us to a simple way of dressing up. A simple bride looks as beautiful as a fashionable bride. The essence lies in staying true to your style, in which you feel comfortable.
Read on to know the elements that make a bride look gorgeous at her wedding.
Designer blouses
If you're planning to wear a traditional saree at your wedding, you better find a designer blouse to glam up your look. What's best about bridal outfits is you can experiment a lot in terms of designs and styles. Even if your lehenga has a solid pattern, you would want to find a complementing blouse to enhance the look. It's also possible that you want to go with a simple blouse with an embellished lehenga.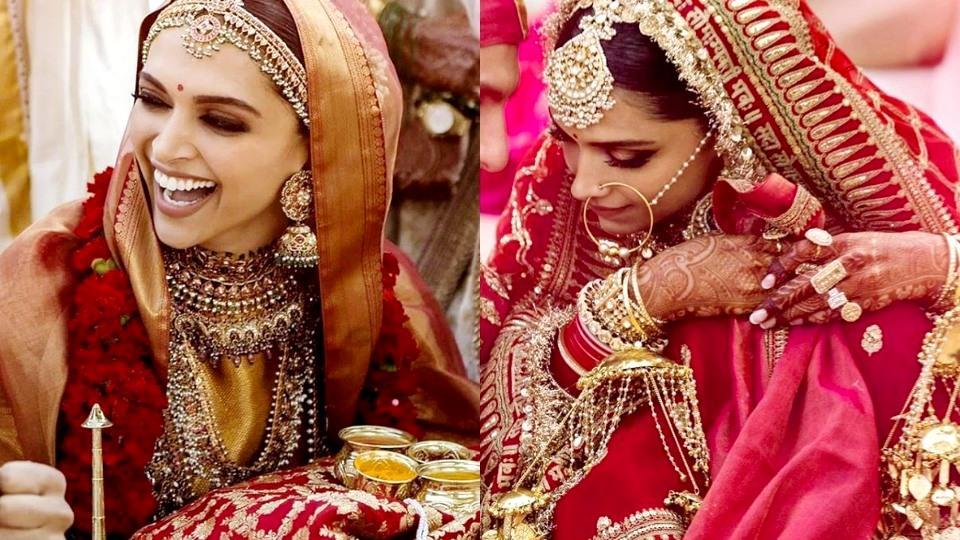 Let's talk about sarees. If your wedding saree has light embroidery work and your blouse is simple, you can still rock your bridal look by buying a designer dupatta. Nowadays, it's trending. Some brides choose a double dupatta look: one at the end of the shoulder and another to cover the head. These styling tips make a bridal outfit worth appreciating.
Designer accessories
A South Indian bride gleams in gold. But what draws the attention of the crowd is the embellished waist chain, also known as a belly chain or Kamarband. While you choose bridal wedding dresses to suit your style, you can always add charm to them by picking unique accessories.
Another trendy accessory is a headpiece. It can be a flower crown or a tiara. It gives you an edge over others, and you look nothing but gorgeous.
Statement jewelry
New-age brides are choosing silver over gold. It means that you don't have to wear gold jewelry if you think you would shine in silver statement pieces. Well, it depends on the color of your wedding dresses. If you're wearing a navy blue lehenga at your engagement, you would prefer silver over gold. The next best option is beaded jewelry.
When it's about looking your best in bridal outfits, always choose to step ahead and buy jewelry that creates a niche for themselves. Wedding dresses and jewelry are nothing less than an investment. Therefore, you should do some legwork before you buy them.
Stylish dupattas
One piece of garment that is common in bridal wedding dresses is a dupatta. Whether you're wearing a suit, saree, or lehenga, a dupatta makes you look graceful. But how does it make your bridal outfit unique? Well, wedding dupattas are available in different fabrics and styles. A net dupatta is in demand, as it's light to carry and suffices the fashion requirement.
Earlier in this blog, we talked about the trend of wearing a double dupatta. To make your wedding outfit look stunning, you can experiment with the dupatta. Carry two instead of one, and you're sure to steal the show.
So this is how you can enhance your wedding look and earn praise for your taste in fashion. These are the latest wedding trends, and you should embrace them without giving much thought.
Food for thought
With all that said, you will agree that your confidence makes you look beautiful more than your bridal outfits. A smiling bride is a confident bride. So, if you're nearing your wedding day, you know what to wear in abundance. For the rest of it, you can visit the Readiprint Fashions store. Find designer wedding sarees, bridal lehengas, engagement dresses, and reception gowns in different styles. It all comes down to creating lasting memories. Isn't it?